BinaDroid is an auto binary options trading software which just came out of no where in March 2016. Developed by this gentleman called Troy Everett from UK who claims that he has rate as high as 88% success making winning trades helping successfully traders tons of money. The auto trading software has a calculating technique to select the best trades leaving behind losing because no human can compete with the speed with that of a computer. This is where automation of decision making in binary options trading kicks in. Read this review in full to understand whether this Binary Options auto trader software is worth your a try.
It is alleged that "Millions of dollars has been made using this software". They are going to accept only 150 users worldwise and after six months they will license per user at $2500. I go behind the scenes to uncover the practicality of this BinaDroid and reveal it all!!
It is believed that Everett developed this program for a company which he worked for but when he found out that the company is making a lot of money off of it so he quit and took the software with him. The entry page of the website is pretty straight forward. You have Mr. Troy Everett giving you introduction of the software. The website is itself clutter free and straight forward to use. You enter your name and email to join. Mr. Troy claims that BinaDroid is created on an "android based technology for binary options auto trading" platform & information from social media. It uses ranking system using past historic data performance.
To be honest Mr. Everett does not strike me as a programmer. Could he be a spokesperson for the developers team behind? Maybe so but actually I don't care even if that is the case as long as their system is genuine. The test below will reveal whether BinaDroid binary options auto trading software stands up to its claims of giving me up to 88% positive trading results.
There were some things which struck me bit odd on the website for example there wasn't any way of contacting the team in case someone has questions before joining. Surely if you have any questions feel free to contact me at [email protected] 
or ask in comment box below and I will be happy to answer your question.
According to the BinaDroid binary options platform:
   Select risk levels from High, Moderate, Low

   Select one or two DroidBots at a time

   No payment request, no credit card details needed (unless you decide to trade live, you can't trade for nothing, well duh)

   Forex Trading, Commodities Trading, Stocks Trading, Currencies Trading, Indices Trading

   No need to download any software as its website based

   No previous trading experience required

   24 hours Email support

   Deposit methods are Wire Transfer from your bank account or Credit card(Visa/Master etc). More options available

   Easy to learn trading platform

   Over 40 trading assets to choose from between currencies, commodities, indicies & stocks
BinaDroid support is 24/7
How BinaDroid Auto Binary Options Software works?
BinaDroid takes into account and monitors two things in its auto trading algorithum. 1st is the market conditions based on information gathered from current world market event and 2nd it has a ranking system which arranges past performance to make future predictions. Woah! It sounds good to me.
Sign up with BinaDroid Binary Options is simple & easy
Just enter your name, email, and password.
How to Trade with BinaDroid Auto Binary Options Software
You basically have 2 options "Auto Trading" and "Manual Trading"
Auto Trading:
Choose number of positions you want
Choose Risk Level
Choose Investment amount
Click on "BUY NOW"
Manual Trading:
Choose Asset
Click on HIGH or LOW
Choose Investment
Click on "BUY NOW"
Brokers available
All deposits and withdrawals will be done
through the selected broker. You have the option of choosing a broker automatically. I think it doesn't matter which one is being used. The
options available from BinaDroid so far are:
WMOption
OptionFM
Banc De Binary
Binary Book
Big Option
How to place positions
You have three different options to choose in terms of expiries 60 seconds, 120 seconds or 300 seconds.
Whether you think price will go up(then select high) or down(then select low). The return amount. This is the total amount which will back into your balance if your prediction was correct.
The amount you are gong to place minimum is $5 and maximum $250. I recommend that investors keep the amount per position to $5 only until you are experienced with how the system works and to not lose your money. Of course you can win too but it is better to have experience first.
Setting price on placing positions is easy.
 BinaDroid Review bottom line
Pros:
Clean simple website
Good customer support
Start with free account
Cons:
Have to fund your account with $250 to start trading
Despite the name does not offer Android App but you can use it on your browser on your smatphone/tablet
Max two DroidBots
BinaDroid Binary Options Auto Trader
BOT metric,BOT score
1. Ease of use,9
2. Choices of payments,10
3. Initial start up cost,9
4. Available access methods (Desktop\, Android\, Apple),5
5. Training,9
6. Support (Quality & Speed),7
7. Regulation,10
8. Payout methods offered,8
9. Number of assets offered,8
10. Return on investment,9
Total, 84 out of 100
Countries Available: Worldwide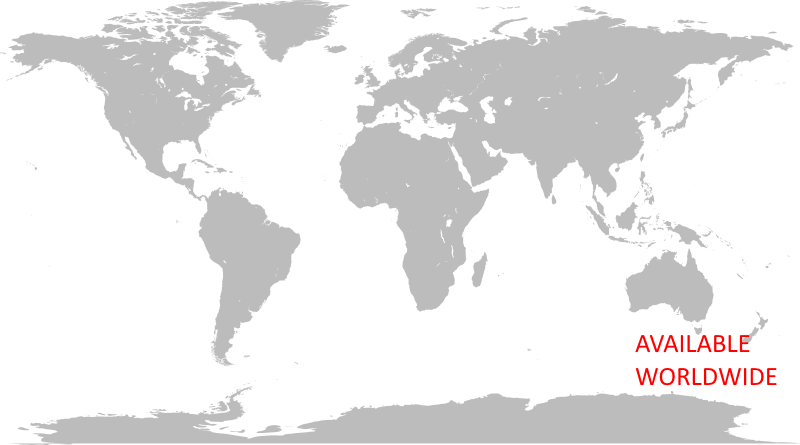 ,sf

We stand behind our recommendation 100%.
steps to register
Close all sessions/tab of the service's webpage in your browser if you have any open
Sign up with official link
 Sign up here <<—Official Sign up Link
Once you see this message you are all set. Get cracking and make some money!

[starbox]
Summary
Author Rating
Brand Name
Product Name