Regulated brokers vs unregulated brokers for Options Trading
In Binary Options trading, it is not uncommon for investors to deal with either regulated or non-regulated Options brokers. Experienced and new traders for the most part, rely on regulated brokers to conduct the trade for them. But there are also options traders who employ the services of unregulated brokers.
Being a regulated broker is not the same as being given a license to operate in the country they do business in. What it simply means is that a regulated broker is given a license by a financial regulatory body, see list of finanacial regulators by country, which sets rules defined by the government of that country where options trading is conducted. The same financial regulatory body who gave them the license also supervises their trading activities.
Meanwhile, the unregulated brokers conduct their business independent from these regulatory bodies. Understanding the benefits of doing business for each of these types of brokers can help the investors carefully select the brokers that will help them make healthy profits.
Benefits of trading with regulated brokers
To protect yourself from possible legal oversight dealing with regulations on options trading, the regulated brokers are your best bet. Because they are subject to following the rules of the regulating body, the trades they conduct for you are done with a high level of transparency. Since there are hundreds of options brokers out there who can turn out to be fraud/scam brokers, see complete blacklisted brokers, dealing with regulated brokers will help you keep safe from scammers.
Regulated brokers will not manipulate market prices. Further, when you send in withdrawal request, this will be honored. With regulated brokers, you investment is more secured.  If they violate the rules set by the regulating body, their regulated status can be stripped off sending shockwaves of their reputation being put at risk.
Trading with regulated brokers can protect your investment in case that the firm you deal with suffer financial blow. This is because some regulatory bodies require them to pay consumer compensation funds. These funds are intended for investors to recover at least some of their investments based on some regulatory guidelines. Here's BOT's Top Trusted Regulated Broker.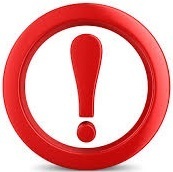 Scam services be to aware of: See Blacklisted Services
Telegram Crypto+Forex Signal Service https://t.me/eztradingschool_bot
Benefits of trading with unregulated brokers
Although these brokers are not supervised by regulatory bodies, there are a good number of options traders who choose to conduct business with them. One of the biggest reason for doing so is that these brokers can trade for you in any country you want. In Europe for example, because of some regulatory rules that regulated brokers would rather stay safe from, some regulated brokers wouldn't accept USA customers. This setback can effectively cut your chances of making winning trades outside your own country.
Another big benefit of choosing unregulated brokers is that they can trade for you on Binary Options trading platforms that are not regulated by financial regulatory authorities.  This comes with higher risks but the profits can be higher.
Unregulated brokers can run their business with considerably lower operating cost than their regulated counterparts. This is because they do not have to pay for the regulation or license fees that can be costly. Because of this, these brokers often charge lesser than what regulated brokers do. The cost savings are pass to you as a trader which means better ROI(return on investment). Here's BOT's Top Trusted Unregulated Broker.
The downside of unregulated brokers
Because unregulated brokers are not supervised by any financial regulating bodies, they can conduct business that may have legal implications. Also, some of them are known to manipulate the market to increase their winning trades. This is a potential risk on your part especially when the trade happens in countries with strict laws on market manipulation. Also, these brokers do not allow you to withdraw funds or at least make it very difficult. Usually a bonus is a trap to block withdrawals. Read BOT's guidelines on bonuses.
If you are from the US, although you can register at any binary options broker, unregulated binary options brokers are prevented by US laws to pro-actively offer their services to you. This can potentially limit your ability to find good unregulated brokers.
Binary Options Tested is a safe website in which I have strong security by using firewall and IP protection to keep it safe from website attacks. I also have SSL security in place for encryption to make everything you see on my website safe and secure so you are sure  everything is authentic here. Telegram Crypto+Forex Signal Service https://t.me/eztradingschool_bot
Other considerations when looking for binary options brokers
Look for trader reviews about the broker you are considering. Binary Options Tested provide a lot of guidance and reviews and comments from actual investors to give their reviews based on their real experience with the brokers.  When you find that a lot of users have rated a particular broker as no good that should be a strong signal for you to walk away from that broker. If a broker is given consistent good reviews, that should give you a signal of positiveness.
Also, go for brokers who can give you flexible deposits and withdrawal terms. Look at their currency and deposit methods. Also, you would like to protect your investment by getting a broker who will give you as much flexibility in getting your deposit back when you need to. Most regulated brokers can do this for you but only a few unregulated ones can do so.
Consider also the firm's responsiveness. You would want to have someone who can answer your questions, listen to your suggestions, and deal with your complaints. Consider a firm whose service is multichannel, the one whom you can contact either through email, phone, web chat, and perhaps even social media for longer hours.
In Summary
You may have heard that for a brokerage firms to be trustworthy they have to be regulated. For the most part, that could be true. But it's also true that there are unregulated brokers who hold their business standards to a higher level of integrity and even operate better than regulated ones. They key message is finding the right broker and not just hedge your bet with regulated one because at the end of the day that license is no damn good if you are getting bad service. There are many aspects which regulation doesn't cover and it's left at firm's discretion.
Vet the brokerage firms carefully as such as, a legal oversight can lead you to being played by scammers. Find brokers who can work with you according to your comfort level. Consider their pros and cons. Find someone who can meet your needs. At the end of the day, it your investment that your putting on the table. Contact us on email below or use the form if you need further help.
Any Questions? contact me on

 [email protected] or comment below with your question. Easy!

Telegram Crypto+Forex Signal Service https://t.me/eztradingschool_bot

[starbox]

Summary

Reviewer

Review Date

Reviewed Item

Regulated Brokers vs unregulated Brokers

Author Rating