NADEX (North American Derivatives Exchange, Inc.) is Chicago based, the first ever legally operating binary trading options exchange designed for retail traders in the United States(USA). It is part of IG Group which is a global financial services provider with market cap of over £2.2 billion(as at October 2013). After CFTC (Commodity Futures Trading Commission) took strong steps against the binary options industry to make the market more transparent and real with proper and legal contract transacted on exchanges, only few additions took place to the market. Why NADEX is one of the best binary trading options broker in America? Let's just talk about some of it's solid offerings.
Unique short term contract system:
NADEX enlarged its field of operation and started a whole new chapter in regulated binary options. It smartly introduced relatively shorter term contracts such as launch of 20 minute binary options following by five-minute binaries. It was the first binary broker in America to introduce such short contract system for their customers.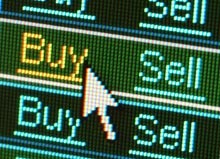 Transparent trade system unlike other conventional binary brokers:
Unlike other unregulated offshore companies, NADEX stands on a very different ground. It's trades are always executed on the exchange rate at a price which is set by the client himself. The company is strictly against taking the other side of trade and they are willing to deliver transparent product availability on the binary options market. In every exchange, it doesn't have any interest in who is gaining the profit by completing the trade which clearly states that there would be no scope on conflict of interest between the client and the company. This makes it an unbiased in its offering rendering it an honest & trustworthy binary trading platform.
Fact check:
NADEX – Website
Members: 
24 hours a day 6pm ET Sun-Fri 4.15pm

U.S. Toll-Free: 1 877 776 2339
International: +1 312 884 0100
Non-members: 
9am-9pm ET Mon-Thu and till 4.15pm ET Friday

U.S. Toll-Free:   1 866 296 0167
International:  +1 312 884 0162
Address: 
North American Derivatives Exchange Inc.
311 South Wacker Drive
Suite 2675
Chicago IL 60606
Support Email – 

[email protected]
Top notch execution for every trade:
NADEX is also renowned for its solid execution comparing to the other binary trading options competitors. For each and every order on the platform, it sends a confirmation ticket to the client to keep solid record and maintain an accurate data for both sides of the trade. This way both the intermediary and the end client are transparent.
Ensuring safety for customer funds:
Unlike other offshore and American binary trading options providers, NADEX is a company which is based in the United States(USA) and it always holds its customer's funds in a American Bank which ensures security for their every single client. Traders who meets the bids on the exchange given the provided pricing mechanism are always anonymous. It is guaranteed that no information on your trade whether that particular binary option trade is at an opening or closing position.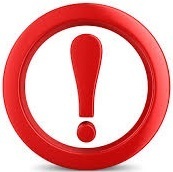 Scam services be to aware of: See Blacklisted Services
All readers are informed to be sceptical of fake/scam binary trading brokers. Be safe & stay away from such websites. Always opt for a legitimate & regulated website to help you make money online with Binary Options/Forex. There are different regulators which monitor financial services products within their country for example CFTC in America, FCA in UK, ASIC in Australia. See our list of all financial services regulators by country.
Choices of markets to trade in:

A wide range of trading opportunities are available at NADEX. You simply choose the financial markets from:
Stock Indices – Take position on the futures prices of major US, European and Asian stock indices with unique contracts.
FOREX – Hourly, daily, weekly Forex contracts using a fraction of the capital typically required for conventional Forex Trading.
Events – Major United Stated(USA) economic events like the Nonfarm Payrolls and the Fed Funds Rate.
Binary Options Tested is a safe website in which I have strong security by using firewall and IP protection to keep it safe from website attacks. I also have SSL security in place for encryption to make everything you see on my website safe and secure so you are sure  everything is authentic here.
Future proof trading:
NADEX took a brave step to introduce Bitcoin trading option in December 2014 with two bitcoin trading options – daily and weekly contracts. Moreover these contracts are dependent on the price quotes from CFTC regulate TeraExchange's Tera Bitcoin Price Index (TeraBit Indexism) which is very much reliable and it's very forward thinking than any other binary trading brokers.
Nadex features:
   SAFETY FROM MARKET SPIKES

   GAINS CHANCES EVEN IN FLAT MARKETS

   SHORT-TERM EXPIRATIONS

   AVAILABLE IN USA

   FULLY REGULATED

   SEGREGATED FUNDS
Rich and reliable user interface:
The user interface of NADEX looks a bit complicated for a new users when compared to other offshore platforms which usually features only buy and sell options and price chart. But what you have to understand is that they offer a wide range of binary trading options for you in their user interface. It might seem very confusing at first glance but once you get used to it and understand each part's functionality you will be more than happy to get these special features only offered by NADEX.
Risk free and tensionless trading for the investors:

NADEX ensures protection from the market spikes. Thanks to their unique contracts you will not get stopped out when the market spikes against you. You can simply place a stop order to significantly reduce your risk on a trade on a market spike. You are in control to cut a loss or take profit.
It also provides the opportunity to retail investors get the best benefit from a flat market. As an example their binary contracts asks "yes or no" question such as "the contract NADEX Silver > $17 (2:45PM) asks whether the price of silver will be above $17 at 2:45pm. If the final outcome is 'yes', the contract settles at 100. If it is 'no', it settles at 0." It clearly shows the potential to make a profit even from a flat market where the market does not move by a single point.
No inactivity fees:
Other American binary trading options brokers maybe charge you for inactivity but with NADEX you never have to worry about that ever again. As example "Cantor Exchange" will charge there users 2$ every month if there is no trade in last 60 days but in NADEX you are free if you want to take a little break from trading.
Demo trading for new users:
NADEX offers free demo trading for the new users in order to help the new users. Anyone who is new in to the NADEX trading platform or binary trading options in general can use this feature to keep up with the pace & practice. They also provide in-depth guides, videos, handbooks to help the newcomers to feel comfortable trading with them.
Lower minimum deposit amount comparing to other choices:

The minimum deposit amount on NADEX is below half than other binary brokers available. You can only deposit 100$ and start trading on NADEX where "FINPARI", "CITYOption" has minimum deposit of 250$ and Porter Finance has 200$. If you are looking for a place to start small, this is definitely the best place for you.
Not every binary broker is able to open your account for your to start in Binary Trading Options in America. Among those which are available, NADEX definitely stands on strongest grounds. The crystal clear transparency policy and safety measures for the users make it the strongest when compared to other options available. Moreover the demo trading and lower deposit amount makes it more user friendly for the new and upcoming traders in the scene where other binary brokers are not so much user friendly.  Safety for customer funds and short term contract methods are also huge plus points for the traders as well. No matter if you want to trade big or small and if you are experienced in binary trading or just a new trader, NADEX will definitely be beneficiary for you over other popular choices available in America.

Verdict: NADEX
is Approved
Any Questions? contact me on

 [email protected] or comment below with your question. Easy!

Telegram Crypto+Forex Signal Service https://t.me/eztradingschool_bot
[starbox]

Summary

Reviewer

Review Date

Reviewed Item

Author Rating