This recent app which came out as Copy Buffett Software also known as Copy Buffett Software which seems to be making a lot of promises. We dive in to this offer to test it and see how it ranks on our top most deliverables as binary options. I would like to ask the audience this question: Do you really think Warren Edward Buffett's strategy is RELEVANT & GIVEN AWAY in today's world? The answer would of course be resounding NO! At least from a thinking perspective.
Warren Buffett(by the way Buffett's correct last name spelling is Buffett with two ts) who started his fortune from trading shares in small textile companies back in 1962. The markets were not as today. It takes a lot longer for an investment to get a feasible return due to tons of factors involved like what you invest in, how you diversify and the general market trends due to economic and natural climate in a particular geographic region! Additionally the amount you decide to invest and whether you stick to your strategy also counts a big time.
Here is how much he actually made according to claim earning $380.34 per second
Warren's wealth
In 1 second: $380, In 1 minute: $22,820, In 1 hour: $1,369,224, In 1 day: $32,861,376, In 1 Month: $1,002,271,968, In 1 year: 12,027,263,616
So someone thinks that Warren Buffett made 12 trillion dollars in one year just alone!? I don't think so. Here is I think why. Buffett's net worth is at $62.3 billion dollars(source: forbes.com) in 2016. The whole of US's 2013 net tax intake in 2013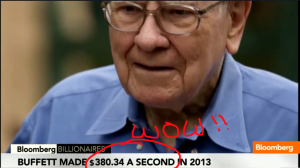 was 2.49 trillion (source: irs.gov see page 11). I let logical people extend from these facts themselves.
Coming back to this Copy Buffett Software also being refferrd to as "Copy Buffett Software"  lets make one thing clear that it was NOT made by Warren Buffett himself and I'm guessing not only trading through binary options. The makers of the Copy Buffett App claims to have been influenced by his style and said to have "found his strategy" and now they are sharing it with the world on a trading platform to benefit others with a cost of 5% commission on trader's profits.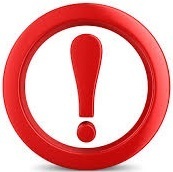 Scam services be to aware of: See Blacklisted Services
Telegram Crypto+Forex Signal Service https://t.me/eztradingschool_bot
According to the Copy Buffett Software platform:
   you can double or even triple your money in "three months". (That's right there's no quick return.)

   There IS something as free lunch (free trial of 30 days view only so you can see how how to use it)

   No payment request, no credit card details needed (unless you decide to trade live, you can't trade for nothing, well duh)

   Jeremy Fin is the maker of this Software who claims to be top software developer in silicon valley for the last 18 years

   Claims to have copied Buffett's artificial brain's trading mentality

   Complete training

   Live chat support

   Live chat with other users

   Will not share your email and name with others to keep you private

   They charge commission of 5% on your profits only
Copy Buffett Software runs automatically if you set it to autopilot giving user best returns because it can deliver hundreds of signals instantaneously as its connected with binary options trading parties but of course market on a particular day varies the result. There are people who are claiming to have doubled their money in a day on the internet!!
Jeremy Fin tells you about Copy Buffett Software
https://youtu.be/xTJPsEPjJxk
I tested the Copy Buffett Trading Software and here are the results
Copy Buffett Test Results
Day 1: Started trading with $250
Day 3: Balance is $361
Day 5: Balance is $407
Pros:
Try free for first 30 days
Easy to learn
Regulated brokers
Cons:
Have to fund your account with $250 to start trading
Have to keep using the app to make profits
This is one of the few auto trader out there that has now stood out since its launch in early 2016. It is certainly gone viral and making some serious amounts of profits to some. I'm also using it in my spare time to make money on the side. Be sure to go ahead with it all the way by opening your account with $250 deposit to start trading.
Verdict: Copy Buffett Software is 
Approved
Copy Buffett Software <<– Official Sign up Link
All of BOT's recommended service is backed up by Binary Option Tested's 100% satisfaction guaranteed seal. Which means if you are not fully satisfied with our recommended service then please contact us and we will help you out. In addition we provide everyone with our full help support through email absolutely free.

Telegram Crypto+Forex Signal Service https://t.me/eztradingschool_bot


[starbox]

Summary

Reviewer

Review Date

Reviewed Item

Author Rating