This article is a binary trading signal to everyone for free! As of late the 2 Republican front runners have made some very interesting comments regarding the economy, comments that experts say are unrealistic and in all likelihood are completely false. Both Donald Trump and Ted Cruz claim that the U.S stock market is trading at a very alarming level and the constant upsurge in prices will eventually lead to a big stock market crash. Such an event will have its repercussions for binary trading industry.
Binary Trading Signal, get ready for put calls!
Recently Ted Cruz was quoted saying that "the stock market crash will be coming soon". On the same note, Donald Trump was quoted saying the "U.S economy is currently in a bubble" and that right now is "a terrible time to invest". Trump even went so far as to say that the U.S is on the verge of a "very massive recession" that will greatly affect everyone in the country. Thank fully for binary trading industry, we do not hold stocks nor assets. We simply make predictions so in turn we will end up making a profit by placing put call options.
These comments are maybe not unfounded, however it is very weird that 2 Republicans, a party which is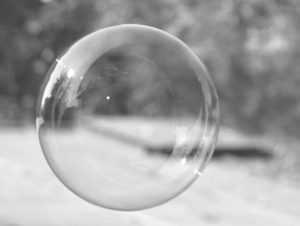 known to be pro-business, pro-investment, and all about capitalism and consumerism, would say that it isn't a good idea to invest. It would seem to go against everything that Republican ideals would seem to support.
So according to Trump and Cruz what is the reason the bubble will burst? And moreover who do they blame for creating this bubble? Both of them claim that it is all the fault of the Federal Reserve and their undying will to boost the stock market to more than unrealistic levels. Cruz actually said that using monetary policy to boost the economy results in bubbles being created, a statement which holds a few flaws. It is worth nothing that binary trading industry is part of financial services and operates in the stock market.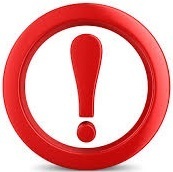 Scam services be to aware of: See Blacklisted Services
Trump actually said that Americans are being forced into an inflated stock market that at some point will crash and be wiped out. However according to real economic experts, which Trump and Cruz surely aren't (owning Trump towers and charging people ridiculous amounts of money to stay in a hotel does not count as being an economic expert), they say that while the economy and the stock market is very highly valued right now and that at some point there will have to be a slight adjustment, it isn't extreme enough to count as a bubble and the valuations aren't much too high.
After the financial crisis of 2008 the Federal Reserve tried to restart the economy by cutting interest rates very close to 0% and only recently did they increase interest rates by a small amount (0.25%). This is said to be good because low interest rates encourage people to borrow and spend money and to invest it in the economy and use in binary trading to make profits. Trump says the chair of the Federal Reserve is only keeping interest rates low to help Obama's economic track record and that in the end it will just create a big mess for the next President, which of course Trump hopes to become. It would seem that this is nothing more than another way for the Right to instil fear and uncertainty into the public in order to get the general population on their side.
Up until now the low interest rates have done a good job at stimulating the economy, the stock market is at its highest point in all of 2016. Binary trading industry is doing well and there is no evidence to constitute that the U.S economy is currently in a bubble. Moreover there are no factors or signs present at the moment which would indicate a sharp decline in the economy. There is no bubble and that means there is nothing to burst.
Either way trading in binary optoins is a sure way to go because all we have to predict the direction of options. If these finding are to become a reality then buying some binary options with expiry in couple of months will surely result in serious profits. See BOT's best binary brokers list to get trading with help of our signals.
Any Questions? contact me on

 [email protected] or comment below with your question. Easy!

Telegram Crypto+Forex Signal Service https://t.me/eztradingschool_bot

[starbox]

Summary

Reviewer

Review Date

Reviewed Item

Author Rating