To begin, the first point of call for any customer is a trading software's website. When this is not of a good quality, one knows that the company behind its production is not very serious about their potential customers. With Alderley Code, you are brought to a landing page requiring you to input your e-mail address details with a short introductory video.
This is not a criticism but merely us pointing out that to view the whole website, would give you a better idea of its credibility. What is sure is that they are trying to sell you the sense that they are legit and real and do not try to push the product into the viewer's face. At least in this way you are more free to make your own judgement about the software itself and decide whether this is a trading software for you.
At the same time, we think that by not providing you with a full website from the beginning, the Alderley Code software promoters are trying very hard to get you interested in their software. Although not a complete warning sign, one should not give up their caution after giving one's personal details and when considering trading with the Alderley Code software.
The introductory video is professional in comparison to many other trading software videos. However, when one looks more carefully, one can spot the obvious signs of a potential scam. For one thing, the first testimonials seem to be actors as a lady is seen in her bedroom putting on her shoes. It seems that perhaps they could not find a better place to rent for the purpose of shooting this particular testimonial.
The later testimonials provided are perhaps credible but this naturally cannot be guaranteed. For instance, when on the phone to a new customer(Christopher), Grant Alderley, the CEO and speaker in the video stumbles in his speech . WE do not know if this is simply a slip of the tongue. What we do know from our experience with trading software trying to sell you their program is that it hints to the fact that he is an actor, who has simply learned off lines and has forgotten them for a moment.
Either way, Grant Alderley at the beginning of the video says the call is not staged but this slip up makes this claim null and void. We cannot say that this is not a good software system just because they have recruited actors to sell their software. However, in BOT's analysis, nothing goes uncovered as we want you to have the full picture. Is Alderley Code worth your time? Read this Alderley Code review to find out all details.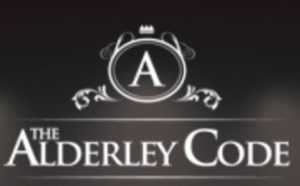 Closed Website: http://www.alderleycode.com. Warning: Alderley Code's website might be operating but the business is closed. It is not recommened to register or signup with them as it will not be functioning account and you may lose the money because there will no withdrawals can be made.
Something which the introductory video highlights that seems legit, is that of their twenty four hours insured withdrawals. The video claims that this trading system is the only one with complete insurance. This offers a strong convincing argument to the viewer.
As well as this, the video talks of an algorithm taking place once you sign up, meaning that you do not have to put in much work to actually gaining profit. The truth is that all trading requires a strategy of some sort and to leave out this truth is misleading the customer to some degree. Positively however, binary options trading is easier than other ways of making money and Alderley Code seemingly mean to point to this and in this way do not consciously or actively mislead you, their potential customers.
What's more, the subtitles provided for the video says "case" instead of "care" at one stage. This is not very good for the professionalism of the software and shows a lack in the credibility of what they are trying to promote. Small details can make a big difference and a half done job is never a good sign coming from an international trader.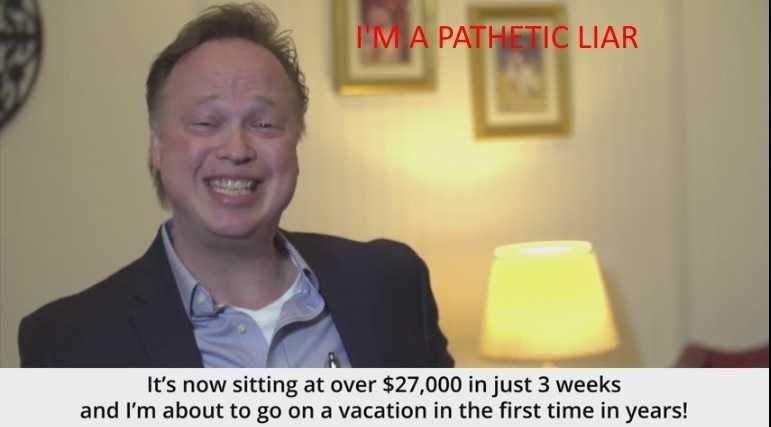 Furthermore, the video claims that it has worked in the past with a string of large investors who insist that their funds are insured and protected. Grant Alderley tells us that the same arrangement will be maintained for all of Alderely Code customers. They are quite plainly saying that they will ensure that your funds do not go uninsured. This can only be a good thing.
They also vet each of the brokers that they recommend. This is a big advantage as without this process, one cannot be sure of the brokers that you are working with.
They also tell us in the video that you need no prior trading knowledge to start trading. What BOT approves of with this software introduction is that it spells the advantages and disadvantages clearly. Ok, we all know they want to sell it to the viewer but they do not force their pitch too much. It leaves you as the viewer free to make up your own mind, which is always a positive.
Signup with Best Brokers Click Here
Signup with Best Signals Service Click Here
They also have app for
Alderley Code info check:

| | |
| --- | --- |
| Website badges | null |
| Testimonials | Genuine |
| Website Security(SSL) | Yes |
| Possibility of scam | Medium |
Details:

| | |
| --- | --- |
| Starting Balance | 250($€£) or major currency |
| Realistic profits | No |
| Get rich quick scheme | Yes |
| Compatible Brokers | Option Bit |
Warning: Alderley Code's website might be operating but the business is closed. It is not recommened to register or signup with them as it will not be functioning account and you may lose the money because there will no withdrawals can be made.