Gold is usually considered quite a safe commodity to invest in and the new prices prove just that. Gold options are form of investment in binary options trading and which are directly influenced by movement in prices of Gold. The price of gold recently peaked to a record high of $1,300 per ounce, which is the first time the price has reached this level since early January of 2015. Gold prices have been on a very quick rise and have managed to outpace virtually everything else on the market including bonds, stocks, and pretty much all other types of assets. Unlike the 2 or 3 percent that other stocks have risen, Gold has gone up by a whopping 22 percent just this year.
2016 has proven to be quite an eventful year, but stock markets seem to be holding their own. Gold is now very strong and it has been increasing in worth ever since the start of 2016. This up word trend is a prediction for gold binary options making call trades. These high prices are due to 2 distinct changes that have occurred recently. The first factor is because Wall Street experienced a lot of unrest at the end of 2015 and the beginning of 2016 and it is actually the worst start to a year in recorded history for the U.S stock market. This caused many people to run for the hills and sell stocks as fast as they could which was good for gold prices because people started investing in the shiny commodity a whole lot more.
Gold prices are strong indicator for Gold Options
Gold prices did stop their drastic climb for a little while as the U.S stock market seemed to make a big comeback and actually managed to turn positive on the year. However that didn't last too long and gold is now on the rise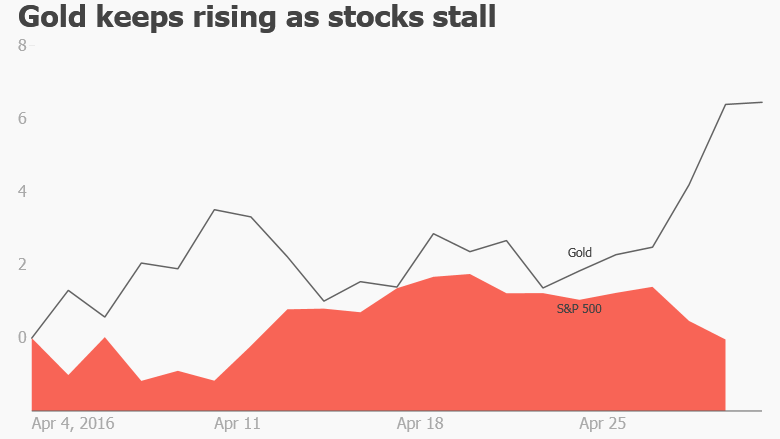 yet again (GLD) or the SPDR Gold Trust ETF has risen by close to 6 percent in just the last month alone.  Traders in gold options in turn are benefiting huge knowing this trend. Another interesting fact is that the S&P 500 has remained virtually unchanged since that time.
The biggest part of this huge rally that has sent gold prices soaring through the roof is actually $USD. As the Dollar has grown increasingly weak  rendering other currencies to have more relative value. This means that foreigners and people who operate using foreign currency have increased purchasing power in the U.S market. Not only has gold become much less expensive for foreigners to purchase, but this latest gold spike has also reinforced the fact that gold makes for a great long-term value holder.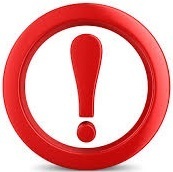 Scam services be to aware of: See Blacklisted Services
Just to look at the numbers, the Dollar has decreased in value by 2 percent over the past few months when compared to a number of foreign currencies. This in turn has assisted gold(and gold option prices) to rise by as much as 4 percent in the same amount of time; there is definitely a correlation here. For years the greenback was doing quite well but it has also recently suffered a blow thanks to the Federal Reserve and their not so fantastic plans to raise rates and actually cause U.S economic growth to be just over 0.00%.
There are some high class investors who say that USD has enjoyed so much strength over recent years that there was no other direction to go than down. This kind of information is pure profit for binary option traders. Even more recently the Dollar took a big blow compared to the value of the Japanese Yen because the national Bank of Japan decided to launch new stimulus efforts. This of course both shocked and outraged Japanese Investors.
Binary Options Tested is a safe website in which we have strong security by using firewalls and IP protection to keep it safe from website attacks. We also have SSL security in place for encryption to make everything you see on the website safe and secure so you are sure  everything is authentic here.
The Dollar and the role of foreign national banks is not the only thing that has helped the dollar rise to such a high. It has also been due to the insecurity of the American stock market, something that can be illustrated by the fact that the Nasdaq is still continuing its 7 year losing streak and the Dow just had its worst week since February. This has been a call for investors in USA and many experts are advising people to pull out of the stock market, sell their assets, and start investing in gold. This gives binary option traders like us a huge boost by way of trading in gold options.
If you wish to trade in Gold Options as a commodity see BOT's recommended list of brokers to chose from.
Whatever the case may be for other stocks, gold and mining companies have of course been profiting from this gold price spike very much. For example, Newmont Mining or (NEM) has had their share value shoot up by 90 percent this last year. This spike in gold prices may not last forever but it would seem to be strong still.
There are some economic experts that are saying that a pull-back and a decrease in value is imminent, however they remain certain that this will not happen for a few more years. Capital economics predicts that gold will have a value of $1,350 per ounce by the end of 2016 and $1,400 per ounce in 2017. As Gold Options are directly influenced by gold prices it is good indicator for binary option traders. Experts everywhere agree that if things go right, gold will continue to soar and it should definitely be invested in to make lucrative gains.
Any Questions? contact me on

 [email protected] or comment below with your question. Easy!

Telegram Crypto+Forex Signal Service https://t.me/eztradingschool_bot

[starbox]